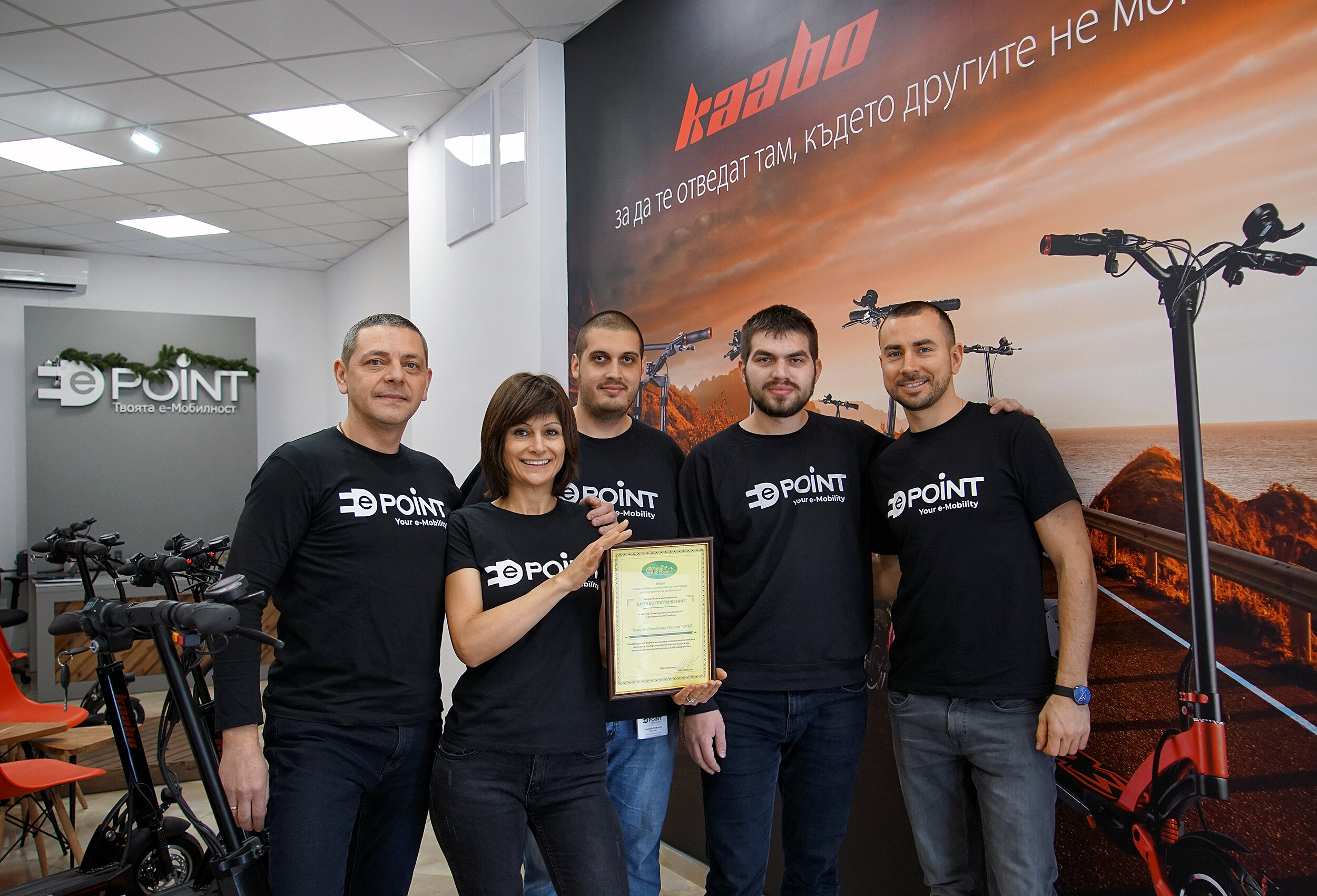 ABOUT US
Who are we?
Kaabostore.eu, it's part of Smart Electric Point (E-Point) - Exclusive Kaabo electric scooters distrubutor for Bulgarian market.
Our business strategy
We sеll innovative and high-quality electric scooters produced be one of the world leading innovators and manufacturers.
We offer a wide range of services to our customers – we have own service department additional service packs, renting, buyback, leasing, etc .;
High quality of service, building and maintaining a long-term relationships with our customers;
Access to our products and services through various sales channels - flagship store, online shop, distribution network.
What is our vision?
To be reliable, responsible and preferred partner for each of our customers.
What are our Principles?
Responsibility, Commitment, Integrity, Professionalism, Innovation
What are our goals?
Offer the newest, innovative and high quality electric scooters at best prices to our customers;
To provide value-added services to our customers by combining high quality products and services with best sales and after-sales service;
Be a trusted and preferred partner from our customers and partners;
Our purposes
To be leader on the Bulgarian market and to offer innovative and quality electric scooters at affordable prices to our customers;
To offer value added to our customers, combined by high quality products and services, with the best sales and after-sales service;
To be a trusted and preferred partner by our customers and partners;